Imagine showing your children empowering life lessons
in a fun way they learn them quickly and easily!

These powerful ebooks will help you enjoy more quality time with your
family and create a powerful, thriving life…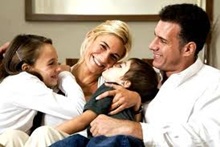 Give your children confidence and empower them for life
Have closer family relationships
Teach your family universal principles and values
Make your family a power team to create your dream life
Learn to live joyfully with love
Have more fun, more peace and abundance
Transform your life, your family life, with powerful principles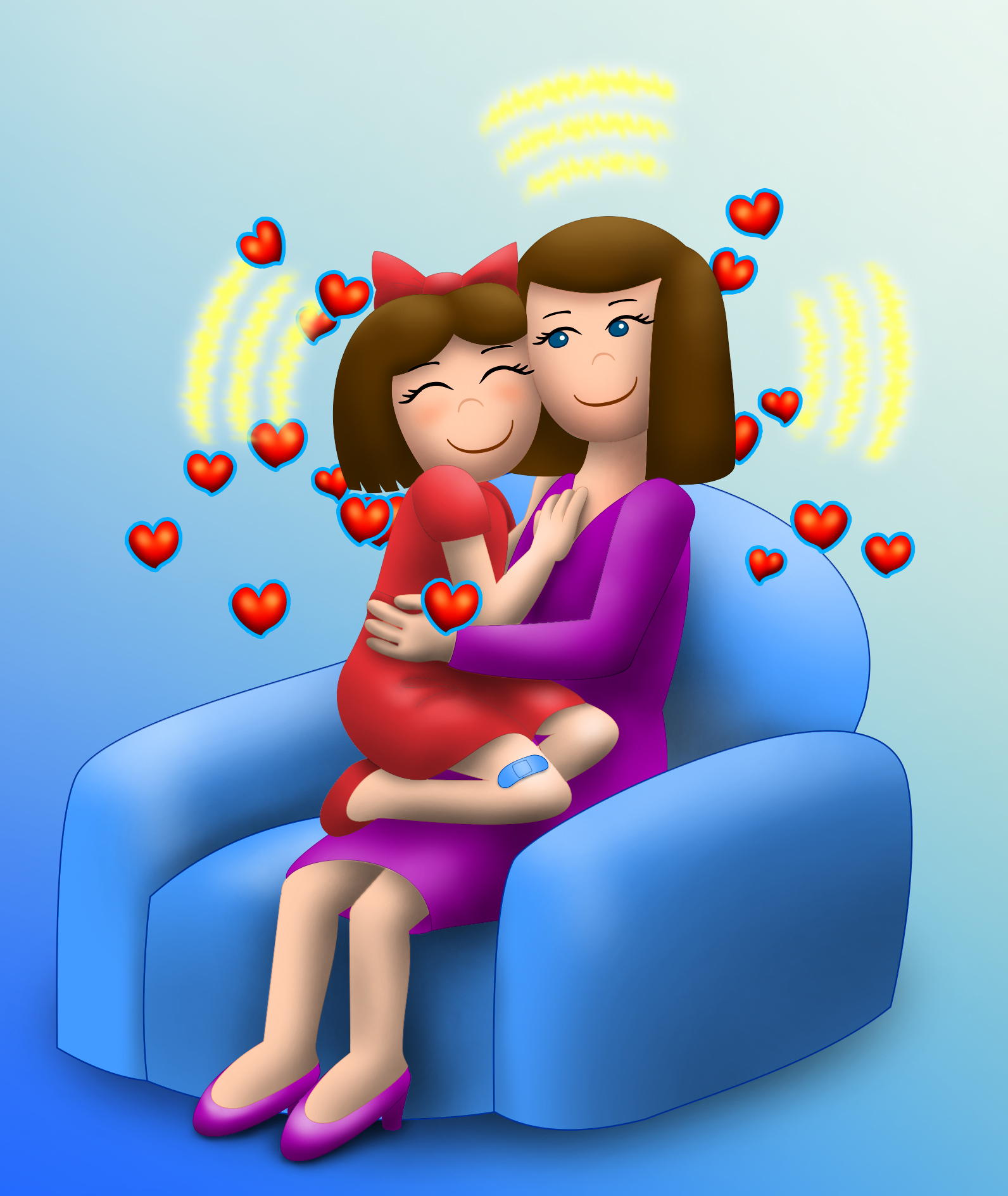 Why should you join the Bringing Joy Club?
Who doesn't want to feel good and happy in their lives right now? Being a part of this
leading edge community
, where you get tremendous value and connections, will help you and your family grow. But you will also be a part of something bigger…
making the world a better place by spreading more Joy
. It is fun, you have multi-generations learning self-development, and you are connecting to a great group of positive, like minded, spiritually aware families.
You'll receive: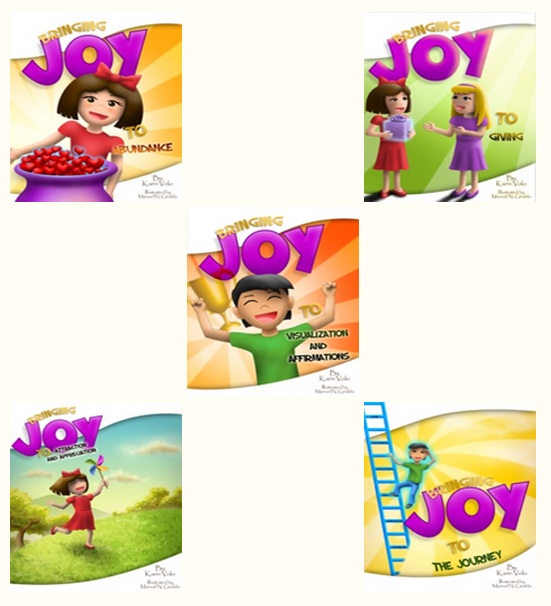 12 Joy E-books
12 Inspirational Videos
12 Monthly Theme and Live Q&A Calls with author Karin Volo
12 Episodes of Bringing Joy TV, fun and inspiring times with Karin and her daughters
Membership in the Bringing Joy community where you can share insights, ideas and network with like-minded people.
24/7 access to the private Bringing Joy Forum
Your very own profile page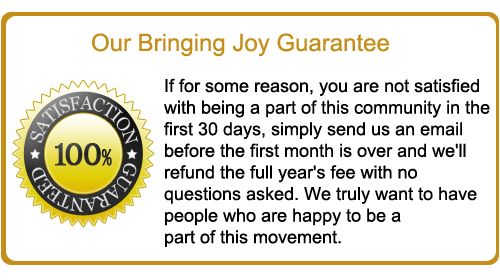 One Year Premium Membership: $97 (save $142.97)
Register today and also recieve 5 Keys to Joyful Living bonus gift!