Resources
Welcome to our resources page! We'll be adding interesting information and links as we come across them that we think would be of value to you. Stop by regularly to see any new updates.
Imagine showing your children empowering life lessons
in a fun way they learn them quickly and easily!
The Bringing Joy Club! Being a part of this leading edge community, where you get tremendous value and connections, will help you and your family grow. But you will also be a part of something bigger…making the world a better place by spreading more Joy. It is fun, you have multi-generations learning self-development, and you are connecting to a great group of positive, like minded, spiritually aware families.
These powerful ebooks will help you enjoy more quality time with your family and create a powerful, thriving life…
Give your children confidence and empower them for life
Have closer family relationships
Teach your family universal principles and values
Make your family a power team to create your dream life
Learn to live joyfully with love
Have more fun, more peace and abundance
Transform your life, your family life, with powerful principles

---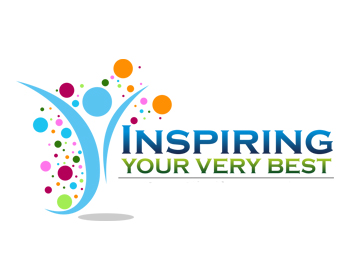 InspiringYourVeryBest.com
If you are interested in contacting Karin Volo directly to work with her personally through her mentoring, this is the best place. You can also sign up for a great series of free inspiring video tips and for the bi-weekly newsletter, Inspiring Lives, which is always full of inspiring information, articles, and recommendations.

---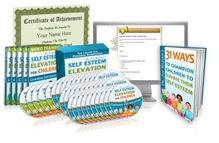 Free Gifts Valued at $129 from Dr. Joe Rubino, One of the World's Foremost Experts on Self-Esteem Elevation for Children & Adults
My friend, Dr. Joe Rubino is one of the world's foremost life-changing experts on elevating self-esteem. His best-selling books are available in 23 languages and in 58 countries.
Stemming from his vision to impact at least 20 million children and 20 million adults by the year 2020 to live optimum lives characterized by happiness, fulfillment, rich relationships and abundance, he has just released a new program that shows adults exactly how to support children to elevate their self-esteem.
In fact, his program certifies adults as self-esteem elevation coaches by teaching them the very same principles that he has employed for the past 20 plus years in his own life coaching practice.
To thank you for checking out his Life-Changing Certification Program to Champion Children to Elevate their Self-Esteem, Dr. Rubino is making available to you for free a highly acclaimed television video recording called "The #1 Ingredient for Success and Happiness in Life." It comes with a 7 part Self-Esteem Mini Course and Success Club Membership … a $129 value that is yours free, just for the asking. Dr. Joe recorded this program for public television and it has drawn rave reviews and heartfelt appreciation from thousands to date!
You can get access to it all for free at the bottom of the page today by clicking here:
Get Dr. Joe's free video gift now!
I strongly recommend that you pick up your free gifts and take a closer look into this life-enhancing work. Visit this special link now to pick up your complimentary gifts.
---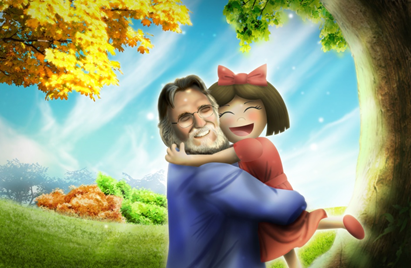 Joy has joined forces with Neale Donald Walsch and the School of New Spirituality at www.CwG4Kids.com. The School is using several of the Bringing Joy series in their regular curriculum to easily teach children the principles taught in the best selling Conversations With God books. We are honored that Joy can be a part of the School and help parents to convey such core messages as we are all one and love is all there is.
---

Honi Borden is the author of 'The Day I Became a Superhero', a children's inspirational memoir that guides readers to become aware of their own inner superpower. With her advanced studies in Clinical Counseling from Johns Hopkins University, an entrepreneurial spirit, and loving heart, Honi is an intuitive healer and facilitator of Reconnective® Healing and The Reconnection®,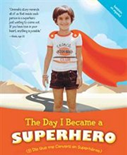 providing healing from a broader perspective of energy, light and information. She is a nationally recognized holistic wellness and eco-beauty expert with her own line of all natural, toxin-free products called holeco® life and holeco® girls. As an inspirational speaker, Honi provides various holistic workshops and meditations that creates an interconnection between self, the environment and the universe. Honi and her husband Karl have two sons, Kiyan and Nevan, whom she feels are the greatest gifts she has received in this life experience. For more information, visit www.HoniBorden.com
---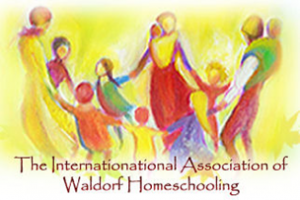 The International Association of Waldorf Homeschooling is an exclusive community dedicated to Waldorf homeschooling families and families with pre-school aged children living the Waldorf method. Members will have a true place to connect with and gain support from other homeschoolers as well as access to experts and teachers that will inspire and answer questions along the way.